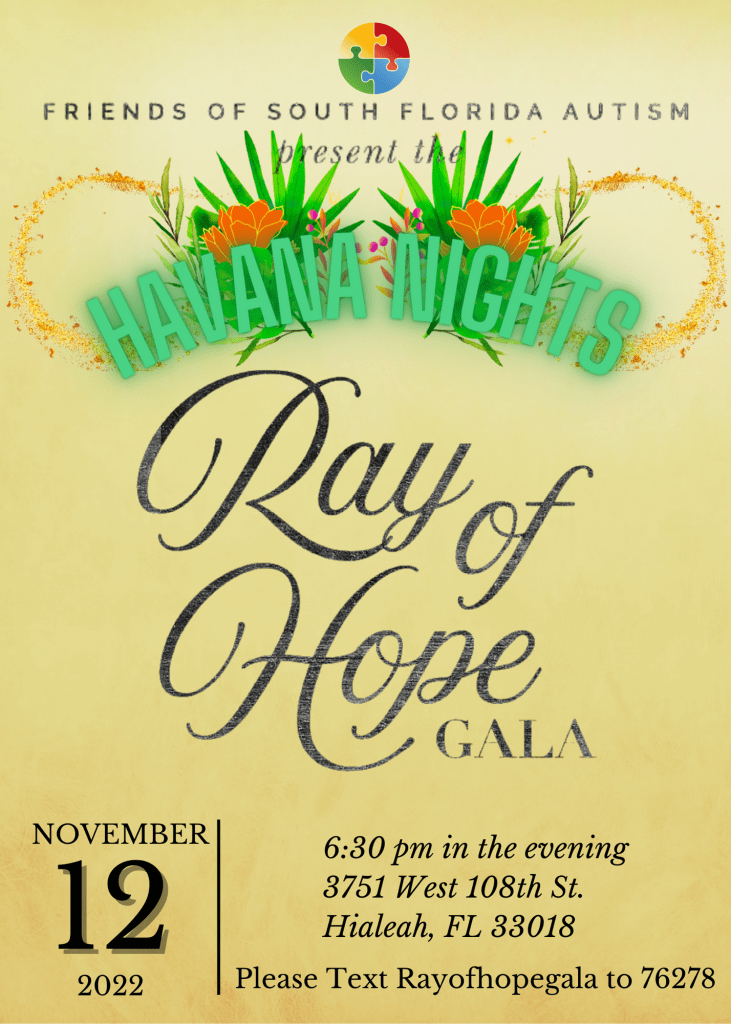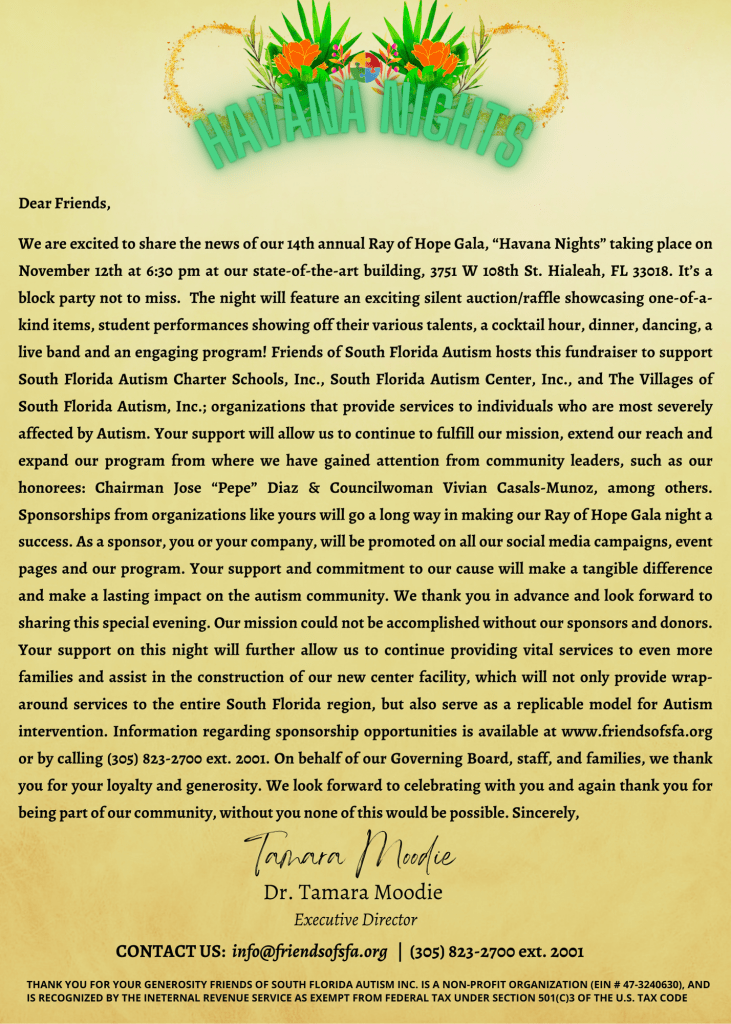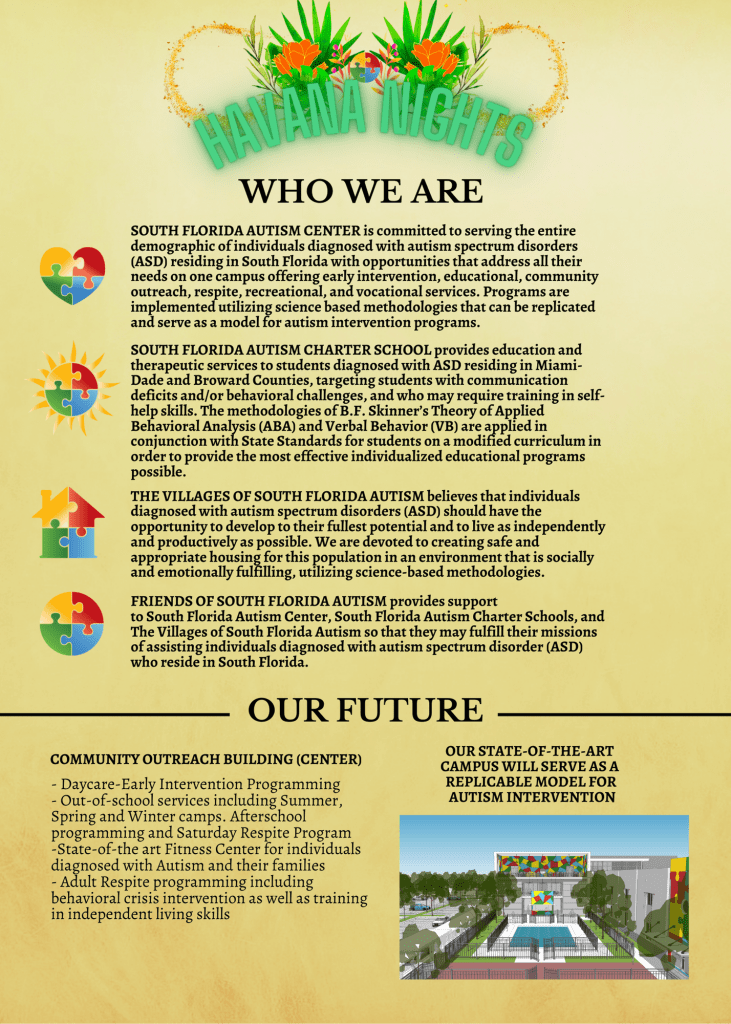 Watch the 2022 Ray of Hope Gala Live Below
Havana Sponsorship $10,000
Conga Sponsorship $5,000
Rumba Sponsorship $3,500
Mambo Sponsorship $2,000
Event proceeds benefit educational and therapeutic programs at South Florida Autism Center, South Florida Autism Charter Schools, and The Villages of South Florida Autism.
The coronavirus is leading to unanticipated expenses for our schools. Your contribution is needed more than ever to help us foster a lifetime love of learning for every student we serve.
(DIGITAL & PRINT)
The Digital Journal will be presented at the end of the Presentation as rolling credits and will be posted on our website for a year.
CROWN SPONSORS
Discovery Schools
Yadira Martinez-Fernandez & Mario Fernandez
The Cambo Family
PLATINUM
Building Hope
Commissioner Joe A. Martinez
Rapid Travel
The Landess Family
The Figueredo Family
Turin Construction
Glenn & Anne Pierce
The Rozencwaig Family
UNDERWRITERS
The Pratt Family
SFACS PTSO
DaVita Miami Campus Dialysis
Oren Development
SkyWerk
Civica Architecture
EIMC
GOLD
Accord Productions
Akerman
Atlantic & Pacific
The Mir Family
L.S. Curtis, Inc,
The Howard Family
United Health & Rehabilitation Center
2021 RAY OF HOPE GALA SPONSORS
ROYAL
E & E Insurance + Tax Services
Ziegler
Reliance Wholesale Inc.
L.S. Curtis, Inc,
Tower Pest Control
Greenberg Traurig
The Suarez Family
The Pierce Family