Sponsorship Opportunities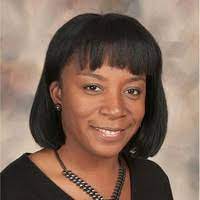 We are excited to share the news of our 14th annual Ray of Hope Gala, "Havana Nights" taking place on November 12th at 6:30 pm at our state-of-the-art building, 3751 W 108th St. Hialeah, FL 33018. It's a block party not to miss. The night will feature an exciting silent auction/raffle showcasing one-of-a-kind items, student performances showing off their various talents, a cocktail hour, dinner, dancing, a live band, and an engaging program! Friends of South Florida Autism hosts this fundraiser to support South
Florida Autism Charter Schools, Inc., South Florida Autism Center, Inc., and The Villages of South Florida Autism, Inc.; an organization that provides services to individuals who are most severely affected
by Autism. Your support will allow us to continue to fulfill our mission, extend our reach and expand our program from where we have gained attention from community leaders, such as our honorees:

Chairman Jose "Pepe" Diaz & Councilwoman
Vivian Casals-Munoz, among others.

Sponsorships from organizations like yours will go a long way in making our Ray of Hope Gala night a success. As a sponsor, you or your company will be promoted on all our social media campaigns, event pages and our program. Your support and commitment to our cause will make a tangible difference and make a lasting impact on the autism community. We thank you in advance and look forward to sharing this special evening. Our mission could not be accomplished without our sponsors and donors. Your support on this night will further allow us to continue providing vital services to even more families and assist in the construction of our new center facility, which will not only provide wrap-around services to the entire South Florida region but also serve as a replicable model for Autism intervention.
Information regarding sponsorship opportunities is available at www.friendsofsfa.org or by calling (305) 823-2700 ext. 2001. On behalf of our Governing Board, staff, and families, we thank you for your loyalty and generosity. We look forward to celebrating with you and again thank you for being part of our community, without you none of this would be possible. Sincerely, is, pulvinar dapibus leo.
Dr. Tamara Moodie
Executive Director

HAVANA SPONSORSHIP $10,000+
(your donation, less $1,500, is tax- deductible)
Premium table for 10 guests
Premium Page recognition in Event Program Journal, award presentation at the event
Listing as Havana Sponsor on invitation, event signage, promotional materials, and event website
Prominent signage display at the event
Acknowledgment of all School Social Media Platforms

CONGA SPONSORSHIP $5,000
(your donation, less $1,500, is tax- deductible)
Table for 10 guests
Full Page recognition in Event Program Journal award presentation at event
Listing as a Conga Sponsor on invitation, event signage, promotional materials, and event website
Acknowledgement on all School Social Media Platforms

RUMBA SPONSORSHIP $3,500
(your donation, less $600 is tax-deductible)
Table for 6 guests
Half-page recognition in Event Program Journal, award presentation at the event
Listing as Rumba Sponsor on invitation, event signage, promotional materials, and event website
Acknowledgment on all School Social Media Platforms

MAMBO SPONSORSHIP $2,000
 (your donation, less $1,500, is tax-deductible)
Reserved seating for 4 guests
Quarter-page recognition in Event Program Journal, award presentation at the event
Listing as  Mambo Sponsor on invitation, event signage, promotional materials, and event website